Wholesome Blend Digestive Care Turkey & Pumpkin - new
Digestive Care Turkey & Pumpkin
Specially formulated to support your dog's digestive health, this limited ingredient recipe features hearty Canadian turkey and comes with added pre and probiotics to help with overall immune function and health.
Available in 1.8kg (4lb) and 10.2kg (22.5lb) bags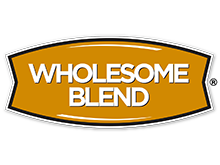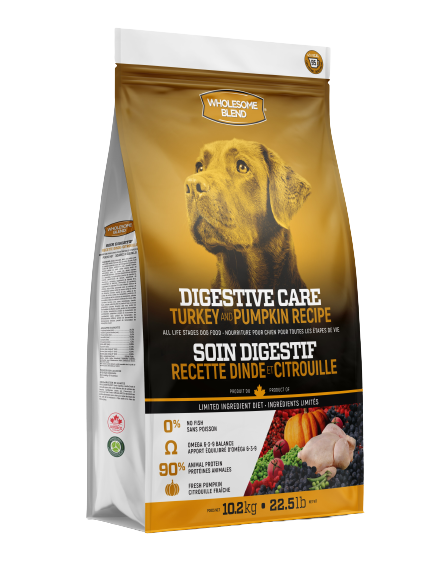 Nourishing ingredients, nothing more
Our Wholesome Blend Grain-Free diets offer unique formulas that are complete and balanced by our team of companion animal nutritionists. These palatable diets are infused with whole, fresh ingredients, and moderate proteins that provide healthy solutions for your pets.
Contact Us
Have Questions? Get in touch!
We are always here to answer any questions you have around your pet and their health and nutrition
Stay in the know.
Visit to our blog to stay up to date on the latest news.